Launceston Tours
Tour around Tasmania's Launceston region with these organised tours and experiences
The second major city in Tasmania, Launceston is a mecca for locally produced, grown and brewed food and wine. Boasting a unique kind of charm Launceston is filled with Colonial and Victorian architecture that gives the town that old time feel and giving it the status as one of Australia's oldest cities. Launceston is also the gateway to the aromatic Tamar Valley region, if you follow the Tamar River north you will reach Tasmania's premium wine-growing region. From here you can enjoy various food and wine tours to appreciate the best produce from the region including chocolate, cheese, beer, cider and wine.
Additionally, Launceston is relatively close to the Cradle Mountain – Lake St Clair National Park ad as a result there are various organised tours that will take you there and around with return transfers back to your accommodation. Launceston is a great launch pad with which to explore the greater Northern Tasmania region including Cradle Mountain and Tamar Valley. Browse the available tours and experiences below to begin planning your adventure in this gorgeous part of Australia.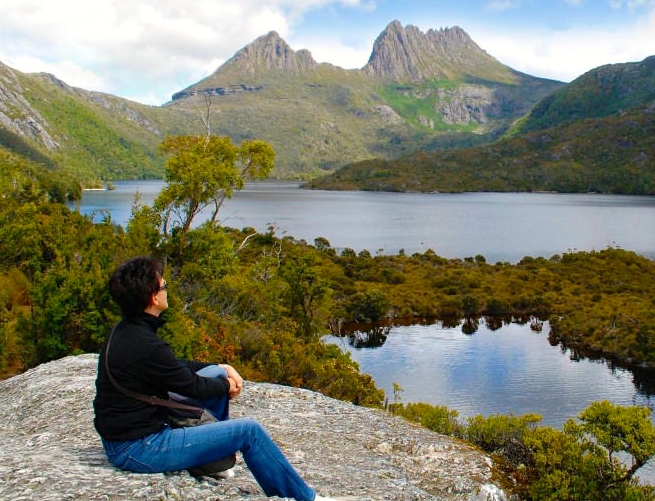 Cradle Mountain Day Tour from Launceston
One of Tasmania's most recognisable and visually appealing sights, Cradle Mountain National Park is a must-see sight. As you stroll along the Enchanted Forest Walk, look up to the powerful Cradle Mountain and look across the picturesque Dove Lake, you'll gain a new appreciation of the Australian outdoors. Be sure to have your camera at the ready as there are incredible photo opportunities at every turn during this tour. Tours are conducted four days a week – Monday, Wednesday, Friday and Sunday – and run for approximately 8.5 hours with an 8:30am departure and 5pm return.
Child $84 / Concession $163 / Adult $168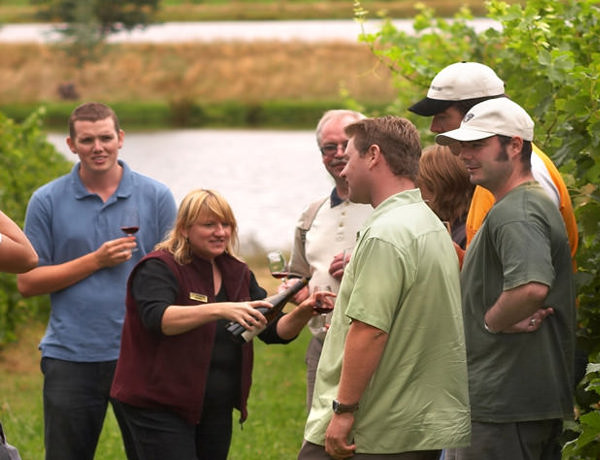 Departing Devonport, Ulverstone, Burnie and Launceston this food and wine tour is a must for foodies and wine lovers visiting the region. The tour leaves around 9am and returning at 5pm, you'll follow the North West Coast Food Trail and visit the Deloraine and Mole Creek Region as well well as the Tamar Launceston Area. The tour will take you to a selection of vineyards, chocolate factories, breweries, distilleries and more. A minimum of two people is required for this tour to operate.
$160 pp without lunch / $195 pp with lunch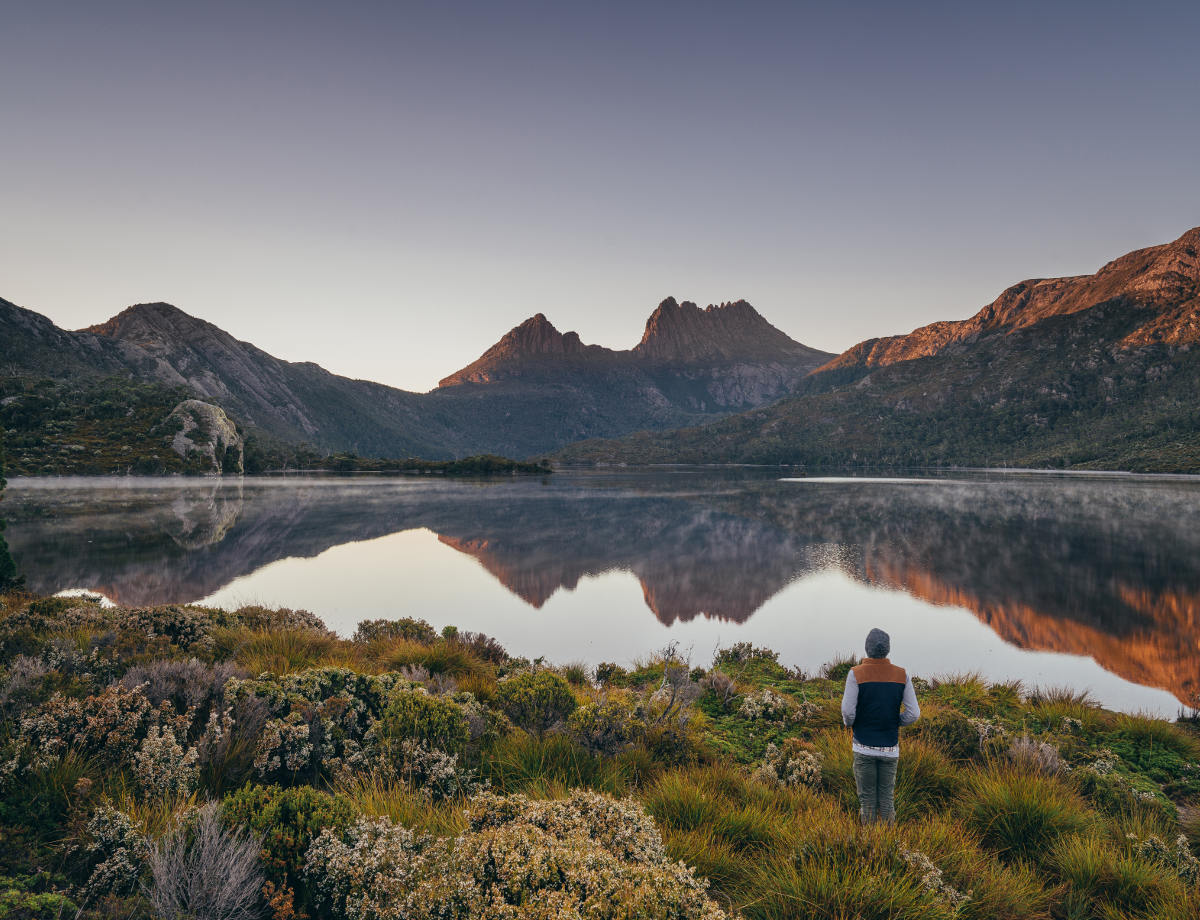 Cradle Mountain Day Tour
On this great value day tour you'll visit Tasmania's beautiful Cradle Mountain and spend the day exploring its surrounding beauty. From strolling around Dove Lake, to visiting the unique Town of Murals and Sheffield this is a great way to admire the beauty of the popular region. This tour includes pick up from local accommodation as well as morning tea, lunch and park entry fees.
$150 per person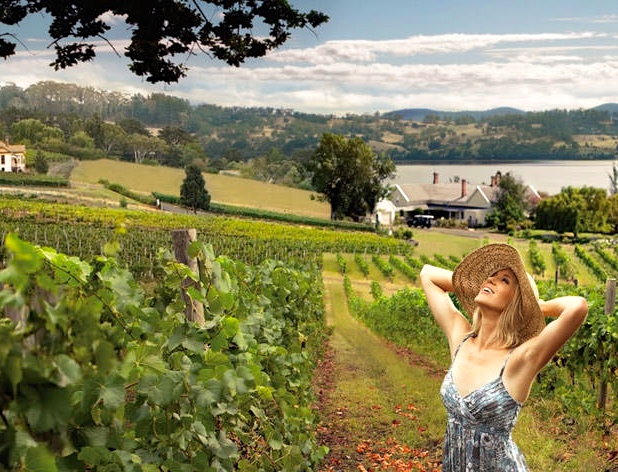 This tour takes you within the pristine Tamar Valley region of Tasmania to the Tamar River, which flows in from the waters of Bass Strait all the way to the city of Launceston. The region is a vibrant valley full of fertile farmland, natural forests, orchards, and numerous vineyards along it's banks. Referred to as the Tamar Valley, it's Australia's largest tidal river. Dotted along its banks are towns and many natural attractions throughout the Valley. This tour will take you along the 'Wine Route' where you will sample and enjoy cheeses, berries and of course wines.
$150 per person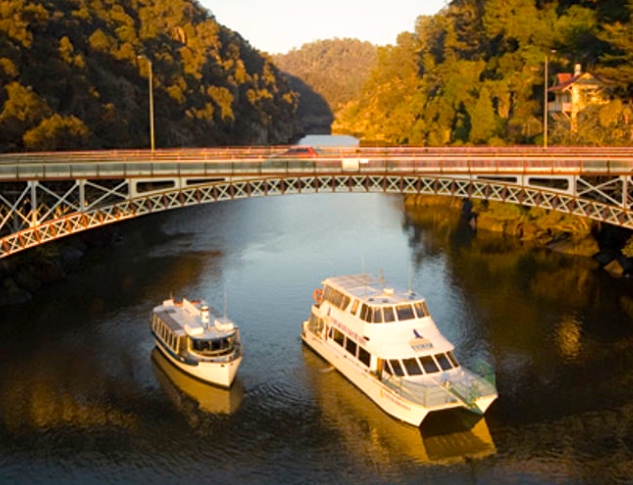 Cataract Gorge Cruise
Cruise along the Old Launceston Seaport and Kings Wharf to see some of the regions historic vessels and beautiful riverfront precinct. Aboard the Lady Launceston – an award winning 1890's style vessel – you'll journey along the spectacular Cataract Gorge to see the incredible cliffs and cascades along the gorge from your comfortable seat on the boat. To accompany the beautiful views, you'll be treated to captivating commentary from the on board skippers about the region's rich history.
Child $12 / Concession $25 / Adult $29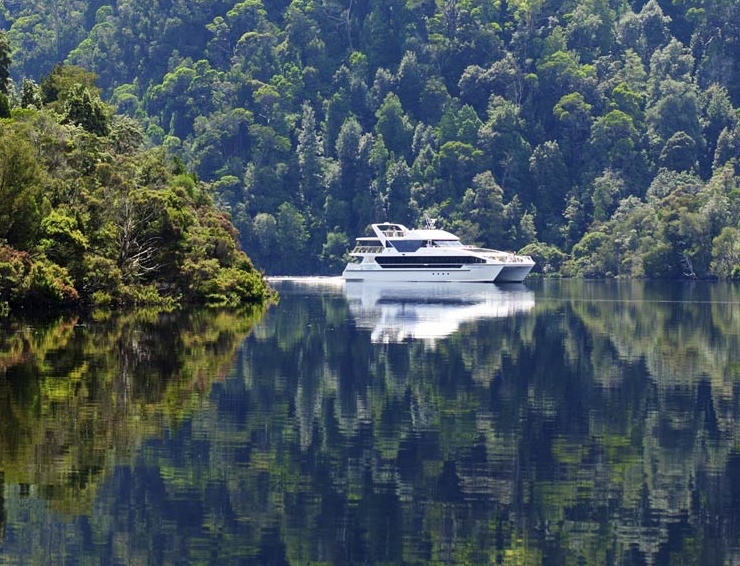 Afternoon Discovery Cruise
Cruising through Cataract Gorge and along Launceston's riverfront precinct, you'll head north towards Tamar Island for beautiful views of riverfront communities, vineyards and local farms in the historic Rosevears and Windermere districts. Home to historic buildings such as the St. Mathias Church and Rosevears Tavern, this cruise encompasses the best of the region while providing spectacular views. The fascinating collection of history, fauna and people at work, rest and play makes an absorbing narrative which will touch, intrigue and inspire. The best vantage point to view the Tamar Valley.
Child $35 / Concession $69 / Adult $79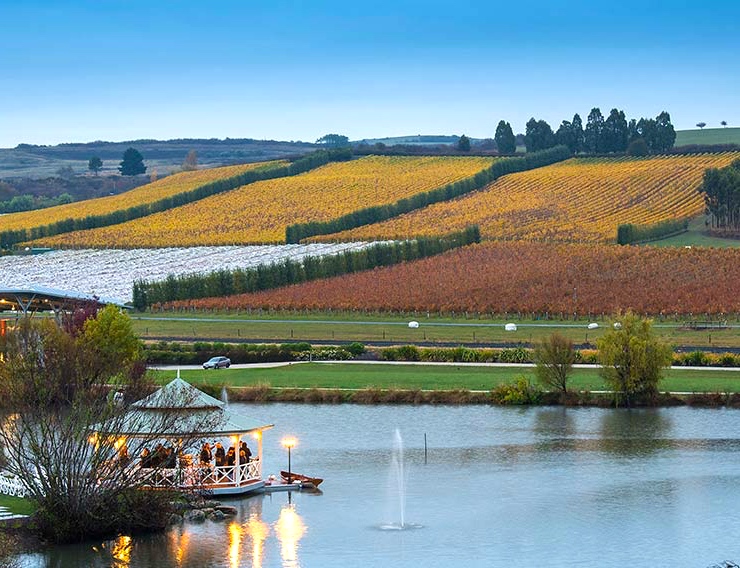 Batman Bridge Luncheon Cruise
Sample the rich diversity of life as we cruise past quaint riverfront communities, vineyards and farms to the notable Batman Bridge. The Tamar Valley is steeped with romance and studded with bushrangers, explorers and tales of gold diggers. Australia's longest navigable estuarine river has many natural coves and protected inlets which provide sanctuary for thousands of native water birds that can only be seen on the river.
Child $60 / Concession $110 / Adult $125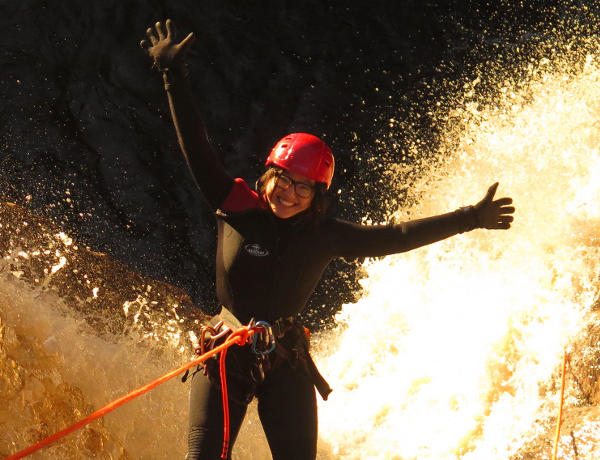 This canyoning tour of Cradle Mountain is designed as a starting point for beginners who are looking to take the first steps into the world of canyoning. You'll visit the Lost World Canyon, a location which allows beginners and those who want a relaxing escape to experience the beauty of the upper section of Tasmania's Dove River. This trip is the ideal choice for beginners, families and those who are simply out for a fun yet relaxing adventure through some of Tasmania's most striking natural scenery. The trip is also ideal for school groups to give students their own personal introduction to the experience of canyoning! We provide all the specialised gear you need to wear throughout the trip.
Child (8-14 yrs) $90 / Concession $100 / Adult $110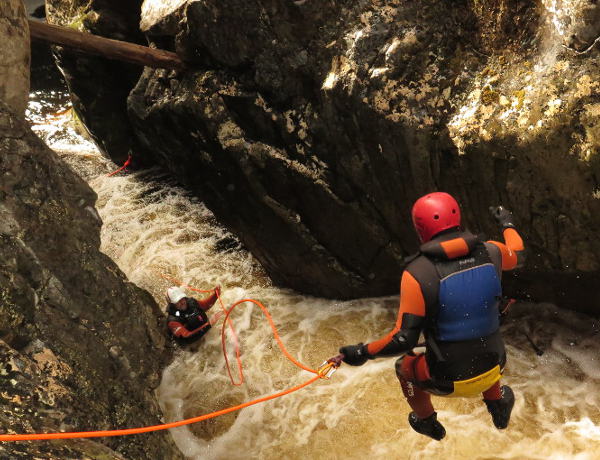 Those already experienced in the adventure activity of canyoning can join this great tour of Dove Canyon within Cradle Mountain National Park outside Launceston to push themselves to the limit while getting some great exploration opportunities along the way! Aiming to showcase "wild Tasmania" at its best with a thrilling combination of slides, jumps and abseils, this will definitely be an experience to write home about. We encourage both the intrepid and adventurous to join us; you do not need any previous experience just be physically fit, have the ability to swim, and bring your sense of adventure! All specialised gear is also provided so you won't need to transport equipment yourself; just come along and enjoy the thrill.
Concession $195 / Adult $220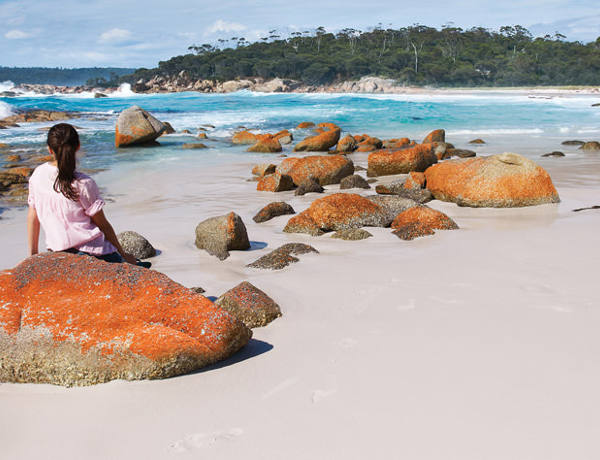 Tasmania's famed Bay of Fires is one of the most beautiful stretches of coast and wilderness in the state and on this epic 4 day guided walking adventure you'll encounter the best of its many offerings firsthand. The sheer variety of scenery on offer is impressive, ranging from breathtaking beaches full of golden sands and pristine blue waters, ruggedly beautiful rock formations, famously crystal-clear skies and lush greenery typical of Tasmania. This incredibly comprehensive journey is one of Tasmania's true must-do's; so don't hesitate to book your Bay of Fires walk online today!
$2150 per person – twin share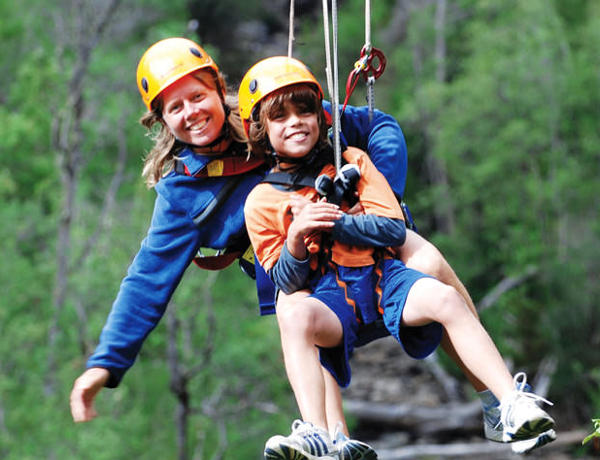 Just a short drive from Launceston lies Hollybank and this is one of the best and most adventurous ways to explore it. The Hollybank Treetops Adventure offers visitors a unique and exciting adventure that is suitable for children as young as 3 years old. There are both daytime and twilight adventures available, the tours operate daily and run for around 3 hours. This is a fun and safe way to sightsee in the region this adventure will take you on a high wire ride through the canopy of the forest high above the forest floor.
$125 per person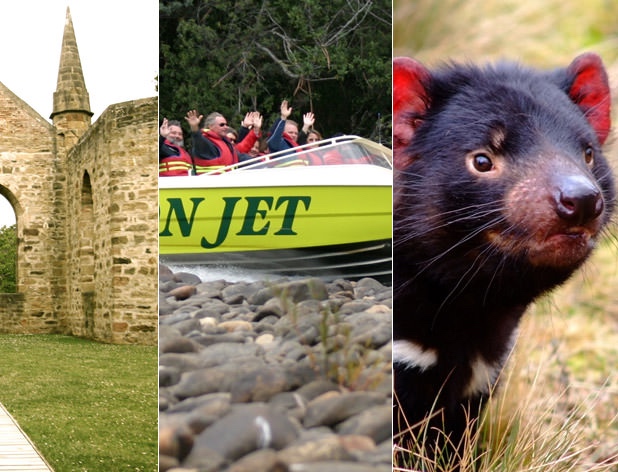 If you'd like to take your time and sample the best of Tasmania the Tasmania Flexi Attractions Pass is ideal. You get 3, 5 or 7 tickets to attraction experiences and you still have a whole 3 months from purchase to use your pass. There are over 20 attractions and experiences to choose from to ensure there is something for everyone to enjoy.
Child from $69 / Adult from $109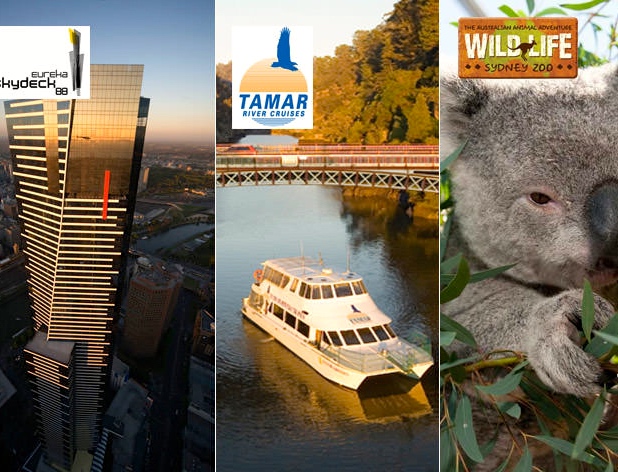 From zoos to aquariums, historical attractions to sightseeing adventures, explore the best that Australia has to offer with a Multi City Attractions Pass. Choose from over 70 attractions and things to do, see more and SAVE UP TO 50% off admission to many of the best things to do in Australia. The tickets includes your choice of entry to the top attractions around Tasmania.
Child from $135 / Adult from $180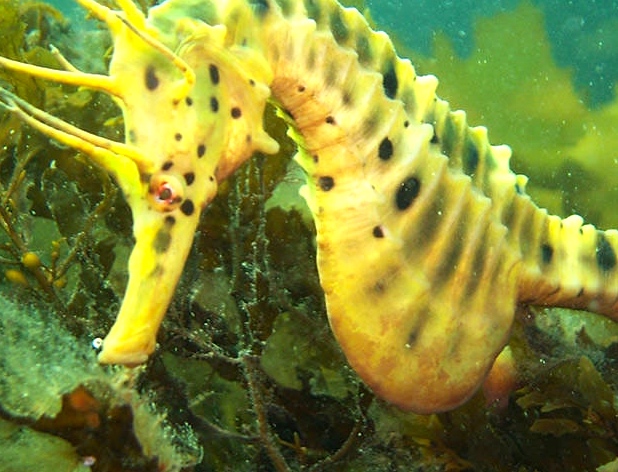 A trip to SeaHorse World will lead you on a journey to our unique facility that will provide you with an excellent experience with the aim of balancing both entertainment and education for a great day out. We give you a "behind the scenes" look at the world's first working seahorse farm as well as hands-on opportunities in the touch pool. Great for families with kids of all ages, this is a personalised, friendly and informative experience to get up-close to one of of the aquatic world's true living treasures.
Child $9 / Concession $19 / Adult $22
Book a Cradle Mountain tour today
To book your journey to the stunning Cradle Coast region, book online or give our consultants a call on 1300 935 532.