Getting To Cradle Mountain
See where Cradle Mountain is located and how you can get there
Location
Tasmania's iconic Cradle Mountain is located 144 km from Launceston and 83 km from Devonport and is the central feature to the Cradle Mountain - Lake St Clair National Park, part of Tasmania's World Heritage Listed area. It's a massive geographical area, and is famed for both its natural beauty and abundance of wildlife - including the rare and iconic Tasmanian Devil.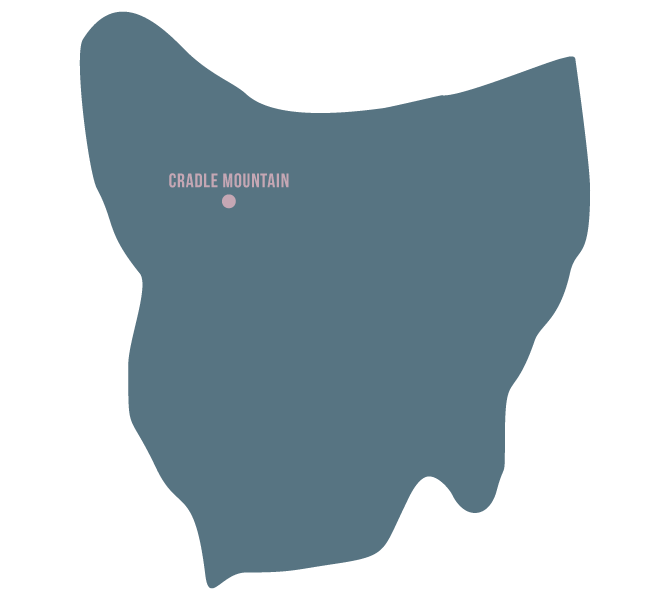 Getting There
Tasmania is a relatively small island, stretching out over 68,401 squared kilometres. There are various ways to get to Tasmania and more specifically, Cradle Mountain, here we will explain the various ways you can get to and get around this picturesque state.

By Plane
Three commercial airlines; Qantas, Jetstar and Virgin Australia, fly between a handful of Australian capital cities such as Brisbane, Sydney and Melbourne to Launceston. Additionally, Hobart Airport is another option for those looking to fly in however it is located further away from Cradle Mountain, taking almost 4 hours to reach by road.

By Boat
The Spirit of Tasmania is a popular and scenic way to travel to Tasmania with the boat departing Melbourne on a daily basis in the evening and during the day on various weekends. There are three ticket options available; vehicle, passenger and accommodation, and three fare types; Flexi, Red Hot and Spirit. Additionally, passengers can pay extra for bikes, pets and kennels.
Melbourne Terminal: Station Pier, Port Melbourne VIC
Devonport Terminal: The Esplanade, East Devonport TAS

By Car
Self-driving is one of the most popular ways to get around Tasmania if you don't want to partake in an organised tour. Below are the estimated travel times to Cradle Mountain from various departure points.
From Burnie: 1h 15m (100.8 km)
From Devonport (Spirit of Tasmania arrival point): 1h 20m (82.1 km)
From Strahan: 1h 50m (137.7 km)
From Launceston: 1h 56m (140.9 km)
From Hobart: 4 hours (320.2 km)
Book a Cradle Mountain tour today
To book your journey to the stunning Cradle Coast region, book online or give our consultants a call on 1300 935 532.