Cradle Coast Tours
Explore the beautiful Cradle Coast with these awesome tours and experiences
Tour Cradle Mountain – Lake St Clair National Park is the most popular tourist attraction in Tasmania, and once you experience it for yourself, it is easy to understand why. Not only are you surrounded by magnificent natural beauty this World Heritage Listed National Park offers a huge variety of day tours, wildlife encounters and Cradle Mountain walking tracks ranging from 20 minutes to epic six day adventures into the Tasmanian wilderness.
There is a huge range of top-quality companies operating tours of Cradle Mountain – Lake St Clair National Park, all showcasing wild Tasmania at its very best. Cradle Mountain tours of all kinds are able to cater for all ages and abilities, depending on whether you want an adrenalin-packed adventure or something a little more subdued. To be at one with nature you could visit a wildlife park to visit a Tasmanian Devil, embark on one of the many walks or guided tours available, or book a more extreme canyoning adventure. For those who want to see the area in a short space of time a Cradle Mountain sightseeing tour will take you to see the highlights of the area and on the way visit historic towns and taste the flavours of the region at the local cheese factory.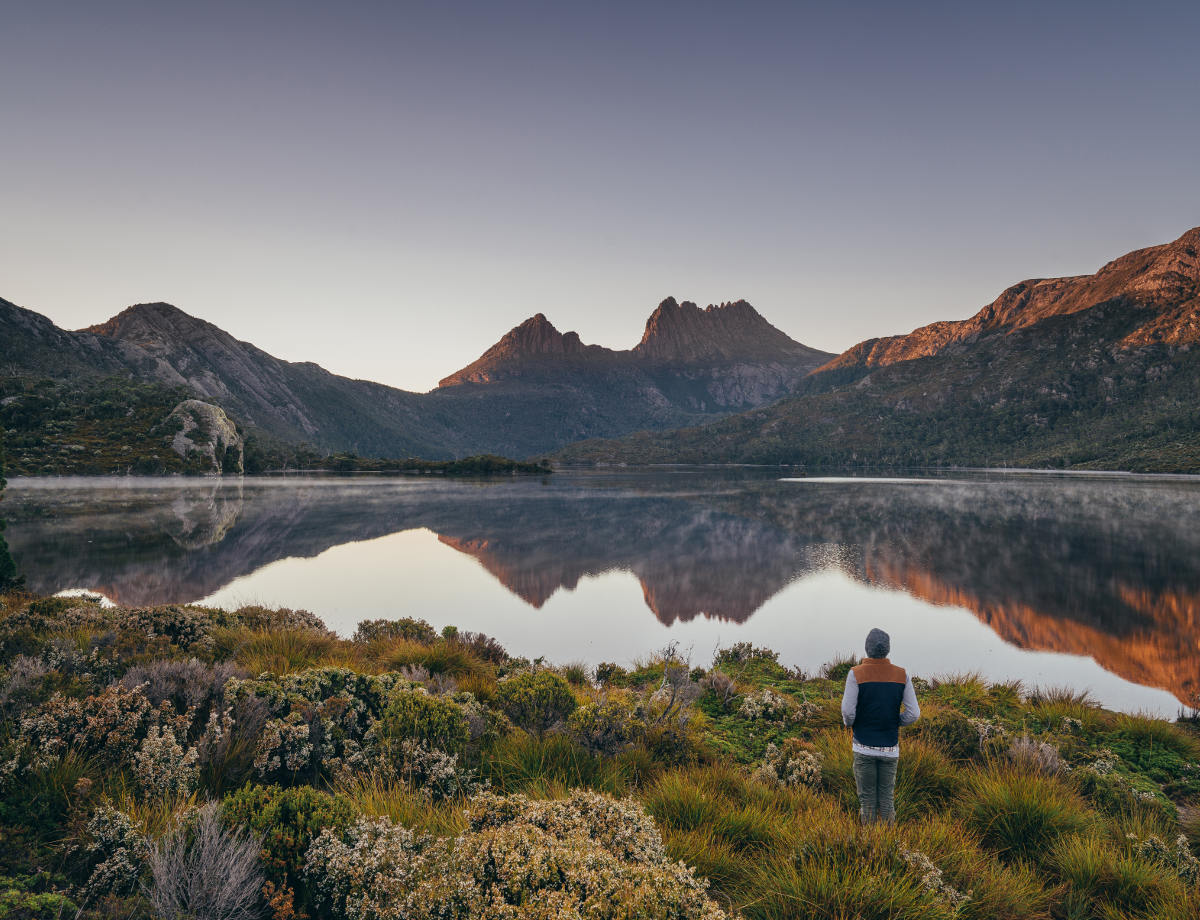 Cradle Mountain Day Tour
On this great value day tour you'll visit Tasmania's beautiful Cradle Mountain and spend the day exploring its surrounding beauty. From strolling around Dove Lake, to visiting the unique Town of Murals and Sheffield this is a great way to admire the beauty of the popular region. This tour includes pick up from local accommodation as well as morning tea, lunch and park entry fees.
$150 per person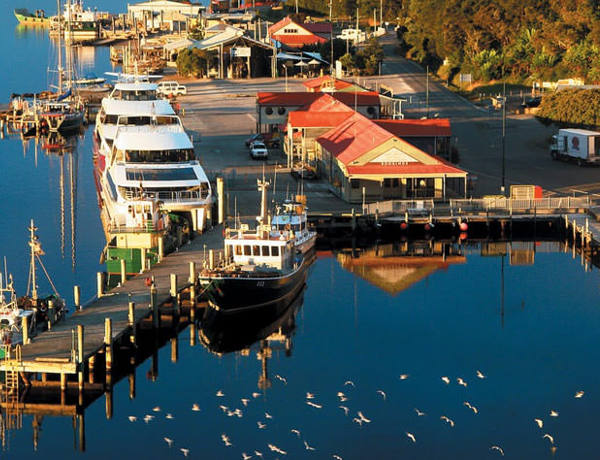 Stanley Day Tour
Visit Stanley, a little coastal fishing village known for its most famous landmark, the Nut. On the tour you're given the chance to climb the 152m rock or take the chair lift up (pass included). Morning tea and a seafood lunch is included in the price as is all of the guided explorations of a local waterfall, Table Cape, Fern Glade and Boat Harbour Beach. The tour begins at 8:30am with pickups from Devonport, Ulverstone and Burnie accommodations, and returns around 5pm.
$150 per person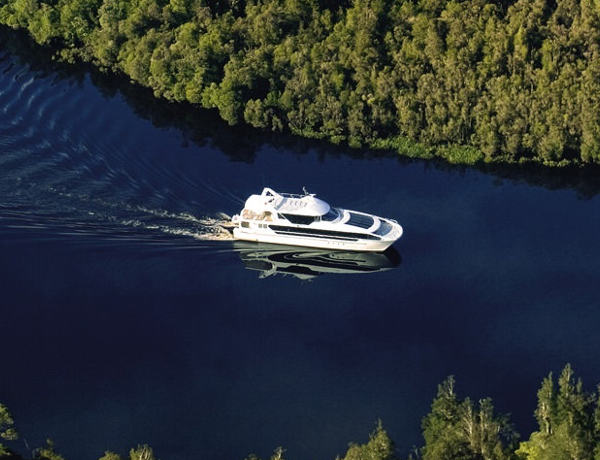 Gordon River Cruise
Combining sightseeing with delicious food, this five and a half hour cruise will take you through the heart of the Tasmanian wilderness. On board the Lady Jane Franklin II you'll depart Strahan at 8:30am for a day filled with beautiful sights. While on board you'll also enjoy a buffet lunch before returning to the dock at 2:15pm.
Child from $52 / Adult from $105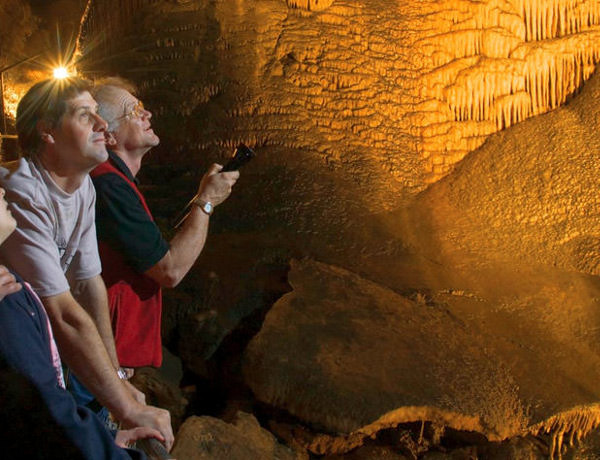 See a range of the Cradle Coast's best attractions including Wings Wildlife Park, Keydale Gardens, Gunns Plains Caves and The Leven Canyon. With two way accommodation transfers from Devonport, Ulverstone and Burnie as well as the inclusion of lunch this is a great tour to give you a taste of this beautiful region. The tour departs 9am and is conducted in a comfortable, air-conditioned coach. A minimum of two people are required for this tour to run.
$180 per person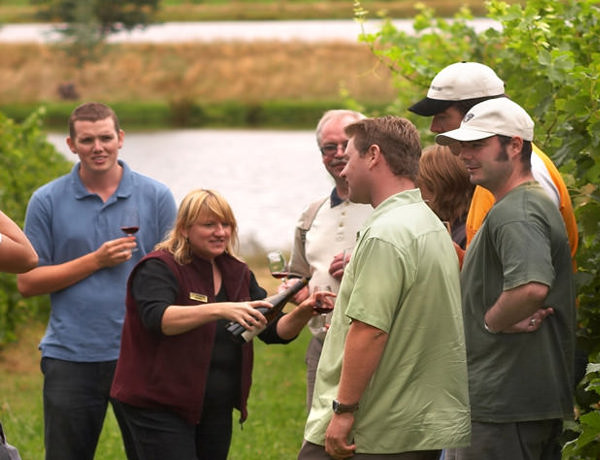 Departing Devonport, Ulverstone, Burnie and Launceston this food and wine tour is a must for foodies and wine lovers visiting the region. Departing around 9am and returning at 5pm, you'll follow the North West Coast Food Trail and visit the Deloraine and Mole Creek Region as well well as the Tamar Launceston Area. The tour will take you to a selection of vineyards, chocolate factories, breweries, distilleries and more. A minimum of two people is required for this tour to operate.
$160 pp without lunch / $195 pp with lunch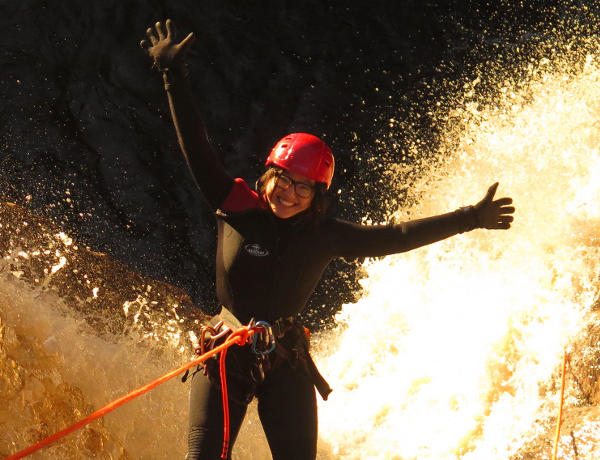 Have fun in the upper Dove River with this beginner canyoning tour. A great adventure for first time canyoners, families and those looking for a fun day away from the usual sightseeing tours. The tour runs for 3 to 4 hours and includes all necessary equipment including life jackets, wetsuits, helmets, gloves, shoes and harnesses. Tours depart Tuesdays, Thursdays and Sundays from 8:30am and 1:30pm from the Cradle Mountain Visitor Information Centre and run only between November 1st and April 30th.
Child (8-14 yrs) $90 / Concession $100 / Adult $110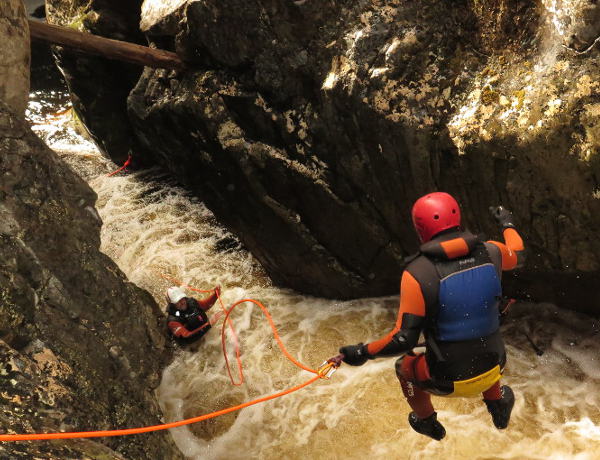 Perfect for serious adventurers, this is an unforgettable experience taking you through Dove Canyon within Cradle Mountain – Lake St Clair National Park. With a combination of slides, jumps and abseils all in he deep 50m quartzite canyon, this is THE adventurous activity. You don't need any prior canyoning or abseiling experience, all you're asked to bring is your sense of adventure and ability to swim and be physically fit. Tours depart Monday, Wednesday, Friday and Saturday from 8:30am and 10:30am at the Cradle Mountain Visitor Information Centre.
Concession $195 / Adult $220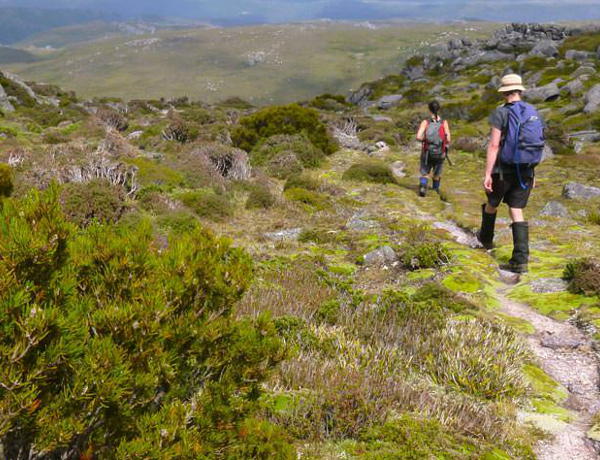 On this tour you'll visit a pristine hidden valley to the North-West of Tasmania that is world renowned for the grapes that it grows for wine and hops for beer. See incredible mountain views from the Leven Canyon, travel underground to the Gunns Plains Caves and take a walk around the region for beautiful, sweeping views. Hotel transfers from Devonport, Ulverstone and Burnie are included as is morning tea and lunch. Tours begin at 8:30am and return at 5pm.
$150 per person
Book a Cradle Mountain tour today
To book your journey to the stunning Cradle Coast region, book online or give our consultants a call on 1300 935 532.