Cradle Mountain - Lake St Clair National Park Facts
Here is a list of useful and interesting facts about Cradle Mountain including its history, nature, local surroundings and more.
The heigh above sea level Cradle Mountain reaches
Cradle Mountain was named so due to its resemblance to that of a gold mining cradle - hence the name Cradle Mountain

The Cradle Mountain area shows geological evidence of three glacial stages over the last 2 million years. Lake St Clair & the labyrinth of underground caves suggests glacial processes helped form the area
Cradle Mountain has four named summits; Cradle Mountain (1545m), Smithies Peak (1527m), Weindorfers Tower (1459m) & Little Horn (1355m)

The National Park is also home to Tasmania's highest mountain; Mt. Ossa, known for its jagged Jurassic Dolerite peaks
Lake St Clair is Australia's deepest natural freshwater lake carved out by glacial periods over the last 2 million years

The mountain is made up by a variety of rock types, landscapes and soils and has a large range of plants and animals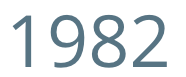 The year Cradle Mountain - Lake St Clair National Park was made a World Heritage National Park
The NP is home to the only cold climate winter-deciduous tree in the world; Nothofagus gunnii
Book a Cradle Mountain tour today
To book your journey to the stunning Cradle Coast region, book online or give our consultants a call on 1300 935 532.