Cradle Mountain is one of the true gems in the crown of Tasmania's natural offerings. Book a walking or guided tour of Cradle Mountain, Cradle Coast, Stanley and more from Launceston or Hobart online today and witness its majesty firsthand.
Call 1300 935 532 or Book Online
Welcome to Cradle Mountain Tours!
Cradle Mountain is one of the most popular scenic and wildlife areas of Tasmania to visit, and as part of the Tasmanian Wilderness World Heritage area is exceedingly popular for both exploring its various walking tracks and incredible natural scenery. Cradle Mountain is about a 2 1/2 hour drive by car from Launceston, however our range of comprehensive Cradle Mountain tours can take the hassle out of making your way there and provide you with an in-depth look at this stunning natural area. With a range of Cradle Mountain experiences including guided tours, walks, adventure canyoning and more, we're the ultimate spot for booking experiences on the Cradle Coast.

These half and full day tours cover Cradle Mountain and its surrounds, aiming to showcase the beauty of the mountain and its national park departing from Launceston.

Tamar Valley Tours
One of Tasmania's premier wine regions, the Tamar Valley is Tassie's land of culinary and taste delights - visit wineries, see wildlife and more with these Tamar tours.

The township of Stanley and its iconic and ruggedly beautiful "The Nut" rock formation is one of Tasmania's best attractions. Visit it with a tour by clicking here.

The Cradle Mountain National Park is home to some of the most scenic and accessible walks in Australia - book a guided day out on an incredible trekking adventure here.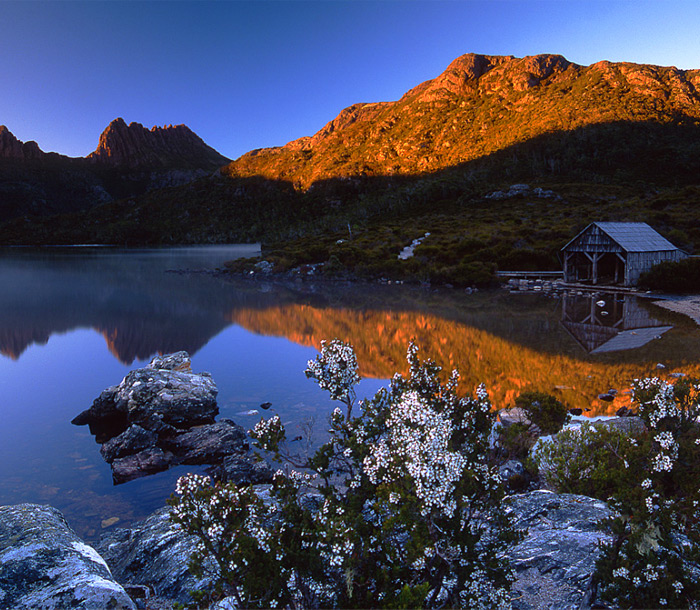 Incredible Cradle Mountain
Discover the extraordinary biodiversity and ancient landforms on one of the many Cradle Mountain walking tracks featuring scenery unlike anywhere else on earth. Immerse yourself in the grandeur of this World Heritage Listed Area and explore its mountainous peaks, deep valleys, rainforests, waterfalls and picturesque lakes in an ancient landscape carved out by glacial activity over millions of years.
Cradle Mountain is home to one of the world's best multi-day walks – the Overland Track providing avid hikers with an epic 6-day adventure deep into the western wilderness. This walk of a lifetime definitely deserves to be on everyone's "bucket list".There are plenty of accommodation options around Cradle Mountain and Lake St Clair offering a great base in which to explore and relax, or for the more adventurous there are many Cradle Mountain activities such as horse riding, quad biking, canyoning, fishing or hiking. Explore the wild wilderness and meet the local wildlife – maybe get up close to a Tasmanian Devil, or possibly see an Echidna or Platypus in their natural habitat - this special corner of the world is a Mecca for nature lovers and is the perfect backdrop for photographers.
See for yourself why this is the most popular natural attraction in Tasmania, learn about its global significance, the fascinating history of Cradle Mountain and immerse yourself in its raw untamed natural beauty. Cradle Mountain – Lake St Clair National Park is without doubt, the jewel in Tasmania's crown.
Book online or Call Us Today
To get YOUR unforgettable Tasmanian sightseeing journey underway, book online or call one of our friendly staff.
1300 935 532